As history shows us that when there is more misery, a legacy is made.
Previously we talked about the famous gothic writer Edgar Allan Poe as the figure of a man who has gone unhappy since his childhood and yet he tried to leave us a vast endless number of ideas with his works. Considered a teacher by many and hated by the same.
In his biography it is said that at that time Poe was living a difficult situation, that he describes that he lived in conditions of extreme poverty and that sometimes he suffered a lack of food, since the writer struggled to live from writing, being one of the First to apply this concept. What harmed him the most was the lack of time international copyright law.
American publishers preferred to hack English works instead of paying their fellow citizens for theirs. The publishing industry was, in addition, severely affected by the severe economic crisis, which would materialize in the so-called Panic of 1837.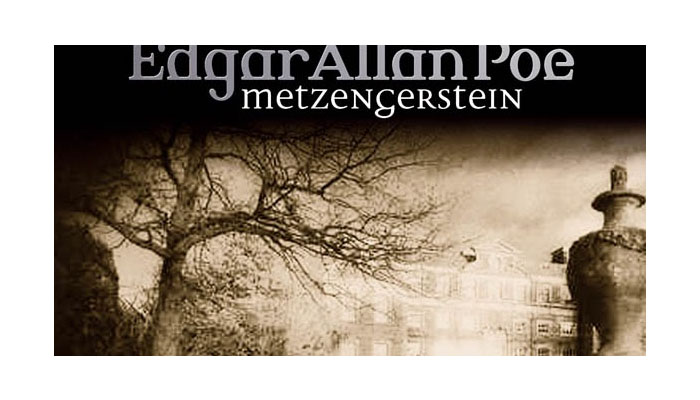 In his first attempts Poe directed his writings to prose, in 1832 he managed to write and publish five stories in the Saturday Courier newspaper in Philadelphia, among which Metzengerstein The first story with a Gothic theme. He also wrote his only drama that he titled as Politian, following at that time he wrote Manuscript found in a bottle for Saturday Visiter, a Baltimore newspaper giving him a $ 50 prize for his story, the editorial committee listed it as a story that was by far and far, superior to anything presented before. This paper caught the attention of the wealthy gentleman of Baltimore, Mr. John P. Kennedy who helped Poe publish his stories by introducing him to Thomas W. White, editor of the Souther Literary Messenger of Richmond (Virginia). He was linked a good time to the newspaper until he lost the position of editor for being surprised by drunkenness on some occasions.
Metzengerstein phrase:
"On the long avenue of ancient oaks that came from the forest to the main entrance of the palace, a horse was seen making huge leaps, similar to the true Demon of the Tempest, and on which there was a rider without a hat and with his clothes tumbled "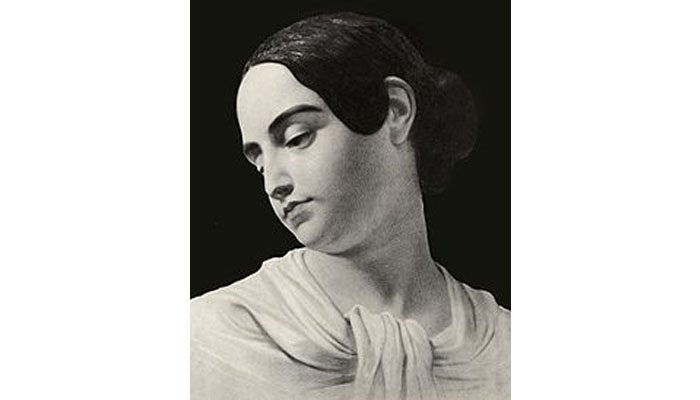 In September 1835 he married Virginia Eliza Clemm on the 22nd of that month, at the age of 13, although the marriage certificate issued months later was registered at the age of twenty-one. Poe was twenty-six at the time.
He then returned to Richmond where he stayed in the Souther Literary Messenger newspaper until the beginning of 1837, during this period of time in the newspaper the distribution of the east went from 700 to thousands of copies thanks to the fame that the writer acquired nationwide. In him public poems, book reviews, literary criticism and fiction. According Hervey allen -a novelist and biographer-, Poe certainly did not go unnoticed in that city. I was a young man attractive, disturbing and stimulating.
The severity of his judgments provoked prompt responses and comments, and although enmity was won in some sectors, his presence in the literary scene and the incisive of his style increased his fame more and more. After leaving his post in the Messenger in January 1837 he moved to New York where he tried to publish Tales of the Folio Club in the Hapers publishing house, an attempt that was in vain.
After that the editors of this same advised Poe to write a long work that was a more popular format and from there came out "The story of Arthur Gordon Pym" being its fourth edition although it did not have a good reception by the public and the critics of that time. This and other economic situations led Poe to return to Philadelphia (Pennsylvania) where he lent to improper works of his talent, such as publishing with his name a text of conchyiliology, which would later lead to great difficulties, since he was accused of plagiarism, he wrote the preface and the introduction. It was his fifth publication.
In 1839 he became the editor-in-chief of Burton´s Gentleman Magazine where he wrote articles, stories and literary criticisms which increased his reputation. In that same year he wrote the collection Tales of the grotesque and arabesque his sixth book that was published in two volumes. He later enrolled in another newspaper, emerged from the transfer to another editor, Graham´s Magazine where its economic situation improved significantly being able to move to a more pleasant house on the outskirts of the city.
Several of his most important stories in that publishing house were The crimes of Morgue Street, The Golden Beetle, also in the Golden´s Lady´s Book, the most important magazine of the time located right there in Philadelphia wrote A tale of rugged mountains, the mutiny barrel and the Oblonga box.
Thanks to his current situation, which was not bad, he published information about creating his own diary, which he would call The stylus But this never happened.
In January 1842 there were the first signs of a disease suffered by his wife Virginia, blood sprouted from his mouth while playing the harp, they were the first symptoms of the disease known as tuberculosis, realizing that Edgar began to take again what caused him serious health problems. I leave the Graham´s Magazine replaced by Rufus Wilmot Griswold. He started looking for a new job and began to survive as a FreeLancer writer.
He returned to New York in search of opportunities where he became editor-in-chief of the Broadway Journal of which shortly thereafter became the owner, in January 1845 one of the author's most celebrated poems came to light, it was about The Crow inspired by a talking bird of the novel Barnaby Rudge de Charles Dickens
The Broadway closed its doors in 1846 which led to the Poe family moving to a neighborhood in the Bronx in New York. There, Virginia died on January 30, 1847.
Excerpt from "The Raven":
"Prophet! - I said -, be of misfortune! Bird or demon, but finally a prophet! Through the sky that extends over our heads, through that God we both adore, say to this soul full of pain if in the distant paradise you can embrace a young saint, whom the angels call Leonora. Embrace a beautiful and radiant young woman whom the angels call Leonora. The raven said: Never again! "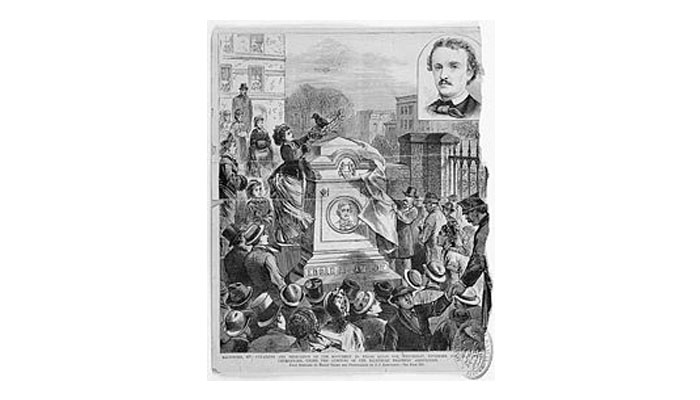 After the death of his wife, the writer would have fallen back into a state of health that would be increasingly unstable. Anxious and desperate he returned to look for a love to whom he could correspond, returned to Richmond and found Sarah Elmira Royster, youth love of which they were committed to marriage, the wedding date was finally agreed on October 17, 1849. The writer was seen in the city of Richmond excited, and even happy. It is at that moment when he loses his trail, until his last appearance in Baltimore.
In 1849, on October 3, Poe was found in the streets of Baltimore in a delirious and very distressed state. He was transferred by his friend James E. Snodgrass to Washington College Hospital, where he died on Sunday, October 7 at 05:00 a.m. There was never a way to know how I got to that situation or why I was wearing clothes that were not his. The legend, collected by Julio Cortázar and other authors, tells that in his last moments he was obsessively invoking one Reynolds (Perhaps the polar explorer who had served as a reference for his novel of fantastic adventures The narrative of Arthur Gordon Pym, and that when he expired he pronounced these words: May God help my poor soul!
The cause of Poe's death is a mystery, some say it was because of alcoholism. In the movie of The Crow It is presumed from Poe's biography and death that he was poisoned by circumstances favorable to third parties.
The truth is that Edgar Allan Poe left an unparalleled and indelible legacy, despite the life so unfortunate that he lived he never stopped doing what he was passionate about and what he chose to be his modus vivendi, today the writers live of fame and fortune of his writings and texts which makes them more flexible to exercise their work, while for Edgar Poe that way of life is difficult for him to such an extent that he lived in misery and poverty and I always continue writing.
A man built a legacy with paper and pencil.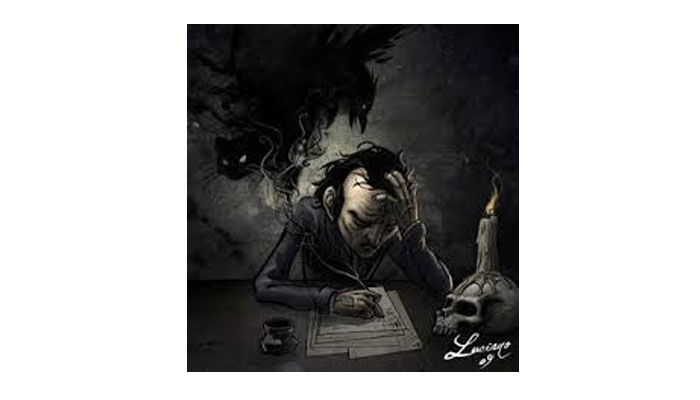 Legacy
The influence of Poe in all literary fields is unbeatable. The critic David Galloway has stressed that it is based on the strength of his deep creative intelligence that could crystallize attitudes, techniques and ideas that seem particularly modern to us Already in the XNUMXth century, horror and science fiction writers as important as HP Lovecraft and Ray Bradbury have been inspired by Poe. In fiction, most notably in French Julio Verne, who wrote a sequel to the novel The story of Arthur Gordon Pym that Verne titled it The Sphinx of Ice. Even the association of mystery writers of America named in their memory the awards Edgars which are delivered in honor of Edgar Allan Poe to the best in mystery fiction since 1955.
In total, its chronology of writings would be:
1827: Tamerlane and others Poems signed by a Bostonian
1829: Al Aaraaf, Tamerlane and Minor Poems.
1830: Poems
1832: Metzengerstein
1833: Manuscript found in a bottle
1838: The story of Arthur Gordon Pym
1839: Tales of the grotesque and arabesque
1845: The Raven
Article sent by Steven Mora C. To Wake Up Knowing.
Fuentes: