Many people enjoy reading comic cartoons, others prefer fantastic cartoons and other Japanese cartoons, better known as manga. You probably have "viewed" sometime in your life a manga, but with the difference that you did it in an animation. Many anime (Japanese cartoons) are based on manga and are well known worldwide. Today we will see five of them.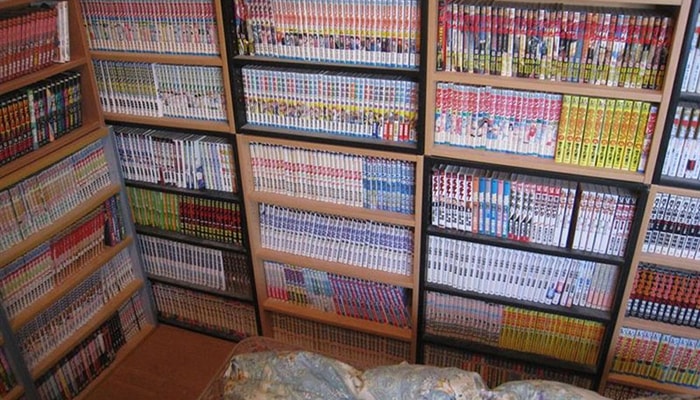 • Death Note
The manga began to be published in December 2003 and ended in May 2006 with the twelfth volume, reaching 108 chapters.
This manga tops the list because it is a somewhat special case, the series has been widely received in the West, its adaptation to the anime was nominated for the award American Anime AwardsIt has three films in real image (one on Netflix), two light novels, multiple Konami video games for Nintendo, Tsugumi Ōba created an artbook and there are additional books on the franchise.
In general, it is in all the lists of the most influential that you can find and the merchandising of its adaptations even in the soup, however, it was banned in China because the children modified their notebooks in similarity to the Death Note and in the Japan itself has some, reasonably large but humble for Asia, figures of 27 million copies. It is on this list giving priority to others because it is the only one in which it is estimated, its exterior copies double domestic sales.
The story is about Light Yagami, a high school student, who finds a notebook with power to kill the person whose name is written. The protagonist plans to create a perfect world without bad people, literally purging the planet of it, but is involved in a battle of wits with a master detective named L.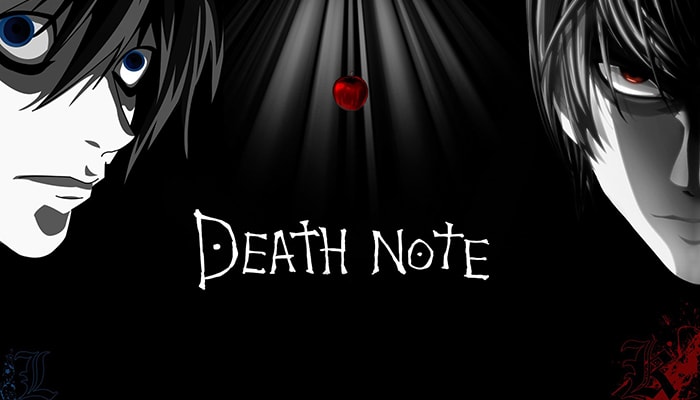 • Naruto
Uploading figures, with a whopping 135 million copies sold, is this manga written and illustrated by Masashi.
It is estimated that international sales amount to 85 million, more, of the 135 that it has collected inside the borders; making it the fourth best-selling manga series in history.
The play is about martial arts and tells the story of a hyperactive and deeply shameless teenage ninja called Naruto Uzumaki, which wants to become Hokage (the strongest ninja in the town), with the purpose of being recognized as someone important within his village.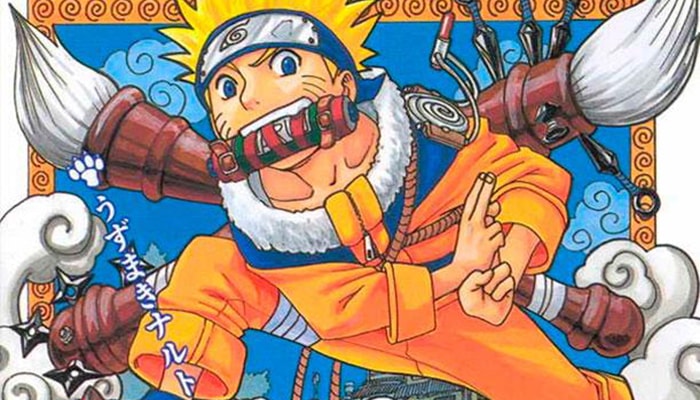 • Kochikame
Commonly known as Kochikame, but whose real name is: Kochira Katsushika-ku Kameari Kōen Mae Hashutsujo; There is nothing extension. He has earned a spot on the ladder of fame because, without taking a pause in more than thirty years, he holds a Guinness world record for the longest series published in a youth magazine. It appeared for the first time in Shōnen Jump in October 1976 and at the moment it goes for 197 volumes, it is not over yet.
Of course it has adaptation to anime, books, remakes, national cosplay shows, movies and up to eleven bronze statues in downtown Tokyo.
It deals with the stories that arise in the police station of the Kameari Park on a day-to-day basis, a policeman, Kankichi, who is only interested in eating and working as little as possible. They focus on humor, although they also combine references of pop culture and include some dramatic elements and social awareness towards friendship, justice, respect for animals, etc.
• One Piece
With more than 300 million copies sold in Japan and more than 380 million worldwide, created by Eiichiro Oda, this manga is also one of the most extensive in the history of Shōnen Jump magazine, evidently does not win Kochikame, but it about. They have published more than 831 chapters in 82 volumes, that is, the tenth longest of all time. In any case you do not need the extension record because obviously it is better to be the best seller.
And in social impact is not far behind, this manga is not just sales. The survey conducted by the Japanese Culture Agency on the fifty best anime and manga in Japan, gave One Piece the first place. It is considered a true social phenomenon, to show that 90% of its readers are adults and that in the Tokyo Tower there is the "Tokyo One Piece Tower" a mixture between museum and amusement park about the series.
He basically recounts the adventures of an extroverted boy named Luffy, in his firm idea of ​​achieving his dream of being the next king of pirates. With the addition that he is not an ordinary boy, but has some amazing rubber powers that allow him to stretch, literally, as far as it takes. In order to achieve his dream, he goes in search of the best crew members who want to accompany him to set course for Grand Line, one of the most dangerous places in the world, where the great treasure of the former king of pirates is located: The One Piece.
• Dragon Ball
This masterpiece was based on the classic Chinese story Journey to the West, but with an emphasis on fighting. The manga had 519 printed chapters collected in 42 volumes. It was written and illustrated by Akira Toriyama and published in Shōnen Jump between 1984 and 1995.
Sales of printed material are quantified in more than 157 million copies in Japan and more than 230 million worldwide. It is considered one of the most influential and popular works of the contemporary era and a great promoter of manga success outside the borders. Of course it has anime, sequel to it, movies, books, video games and toy lines and even a collectible set of cards produced by Bandai with still active tournaments that have rare copies priced at huge prices.
The story is about how Goku, a child of extraordinary strength accompanied by a pizpireta and answers blue-haired girl, goes in search of the dragon balls that, once gathered, invoke a dragon that grants wishes. Some beings want to use these for evil purposes and Goku's goal, as "Saiyan warrior", is to protect the Earth.
Fuentes:
Theme suggested by: Javier Mayorga